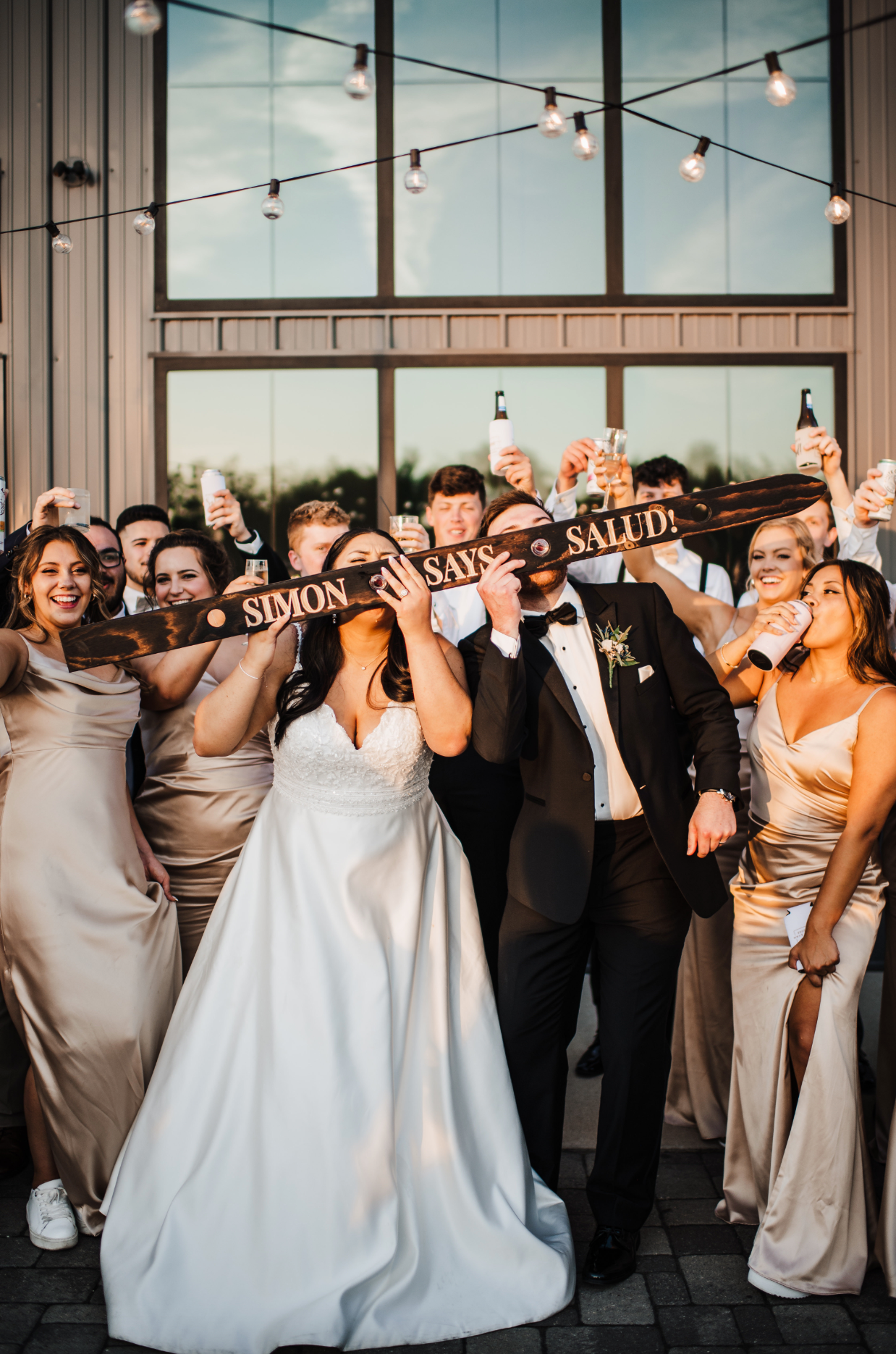 Picture this:
Your wedding party gathered around, laughing and toasting to love and happiness. Sharing a shot on one long (or mini) ski.
Our custom wedding shot skis not only make for incredible wedding photos but also serve as the perfect prop to capture unforgettable memories. Whether your dream wedding is in a rustic barn or an elegant mansion, our shot skis are the ideal gift that stands out from the traditional wedding registry offerings.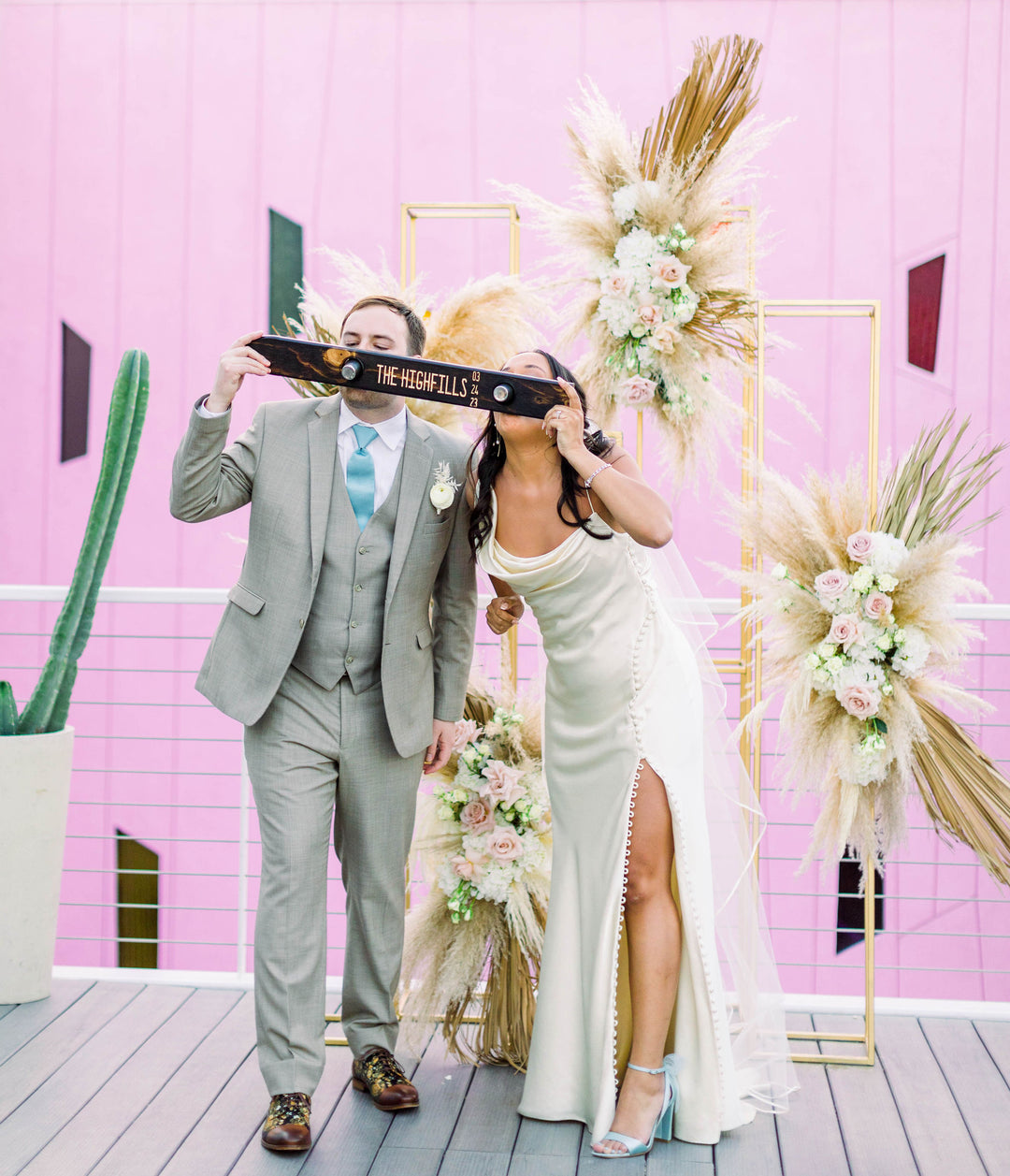 Raise The Bar for Wedding Presents
Raise the bar for wedding presents and photo props with our custom shot skis, a gift that goes beyond the ordinary. Whether you're saying "I DO" in a grand ballroom or under the open sky, our shot skis add a touch of luxury and charm that makes every wedding moment picture-perfect. Elevate your bridal showers, engagement parties, and bachelorette celebrations with this show-stopping centerpiece that will leave a lasting impression on your guests.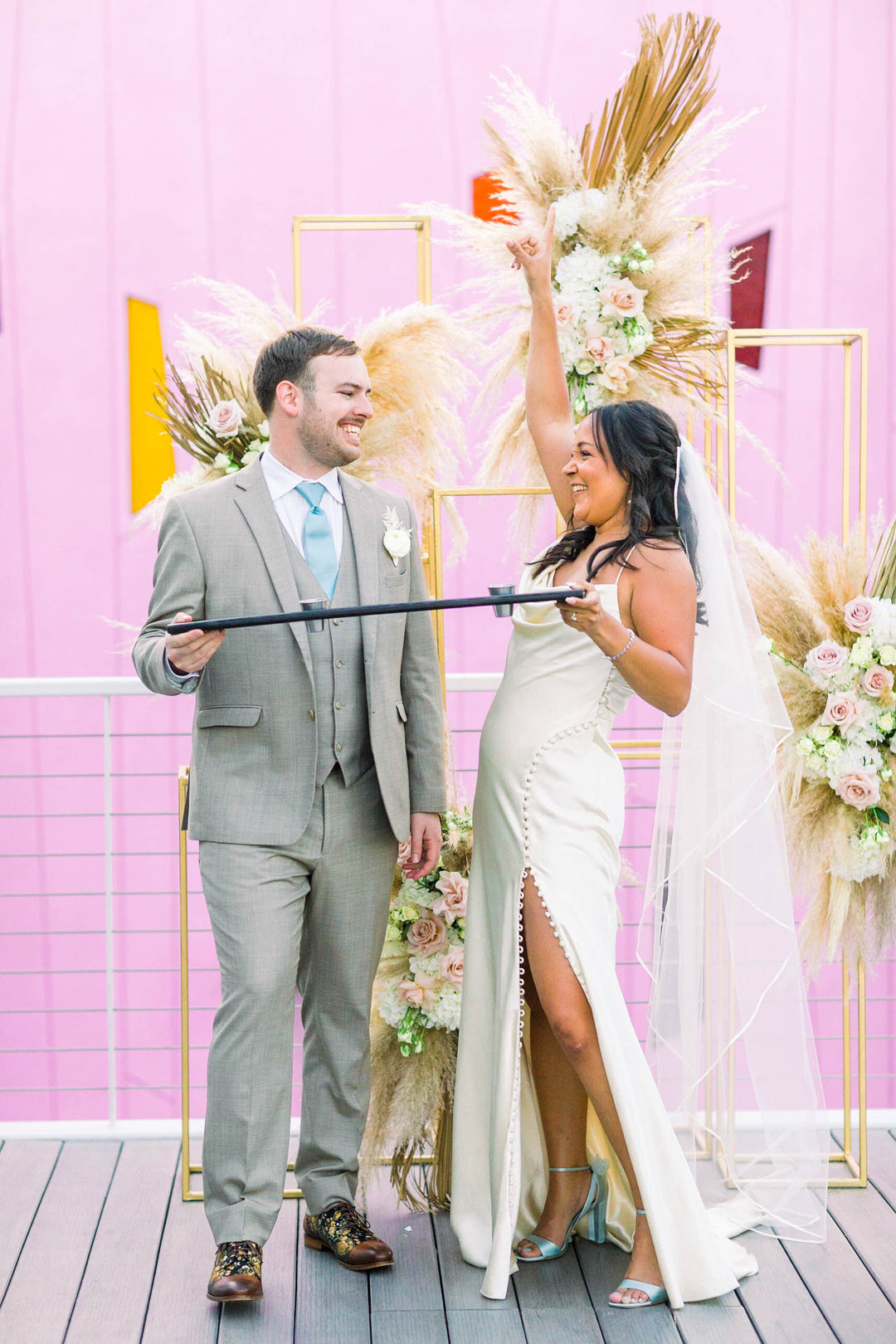 Where Handcrafted Elegance Meets Unforgettable Moments!
At The Wedding Shot Ski, we take pride in creating exquisite, custom-made wedding shot skis that add a touch of luxury and charm to your special day.
We celebrate the extraordinary love stories that unite two souls as one. Our passion lies in crafting exquisite wedding shot skis that beautifully symbolize your journey together. Handmade with care, each shot ski undergoes an artful blowtorching process, lending it a touch of rustic elegance that sets it apart.
Our small team of skilled artisans then delicately engrave each piece, adding a personal touch that captures the essence of your special day.
Handmade in U.S.A
Based in Farmingdale, New York, our devoted carpentry team pours heart and soul into every project.
We believe in the power of individuality, and that's why each shot ski is meticulously tailored to your desires. From timeless wedding motifs like intertwined rings and champagne flutes to meaningful dates and words of love, our shot skis are as unique as your love story. Have an idea? Just ask!